Obedience
All dogs should have acceptable social manners and will benefit from basic obedience training. If you really enjoy training and find your Havanese to be especially responsive, then you may wish to pursue Obedience at a Competitive level. This requires a commitment to many hours of detailed work and repetition.
You and your dog must learn to work as a team while executing a variety of precision exercises in distracting surroundings. You can continue in obedience for many years and earn titles at the Novice, Open and Utility levels, an Obedience Championship and other advanced titles. Obedience is not for everyone nor is it for every Havanese. Havanese are not likely to become one of the "traditional" obedience breeds. This does not mean that Havanese are incapable of doing it: they can!
Mitzi
Mitzi made history as the first Canadian bred Havanese with a C.K.C. obedience title when she earned her CD, and continued the tradition as the first Havanese to have earned a CKC Open obedience title. Mitzi finished her CDX in the fall of 2001 on Thanksgiving weekend. Getting our CDX was neither fast nor easy. It was a reflection of years of training and practice with many pitfalls along the way. If you want to compete in obedience with a Havanese you must have an abundance of patience liberally laced with a good sense of humour to tide you through the inevitable embarrassing moments. An attractive little furball animatedly bouncing around the ring attracts attention. Onlookers love watching Mitzi no matter how badly she does. That is both good and bad. There are more people to cheer us on but also more to see our fumbles.
On the way to success we have failed every single exercise at least once. Mitzi can be very creative in her responses and that clownish Havanese personality surfaces at the most inopportune times. Cute dance spins and flips on about turns and corners are crowd pleasers. Other memorable moments include beautiful precision heeling ---on the wrong side!--- returning the dumbbell to the judge, re-jumping the broad jump on the finish, forgetting her dumbbell on the retrieve, hopping back and forth over the high jump, running up to the judge and putting her paws up to say hello and more.
If your goal is effortless precision and high scores, this may not be the right breed for you but if you want obedience to be fun then by all means try it with your Havanese. After struggling in Open, Utility was a wonderful experience that just came together very naturally for Mitzi, she saw it as a string of delightful games she got to play in the ring. She earned her three Utility legs in just 4 tries and in July , 2003 earning the coveted title of OTCh. Obedience Trial Champion, the first Havanese to do so in Canada.
Pictures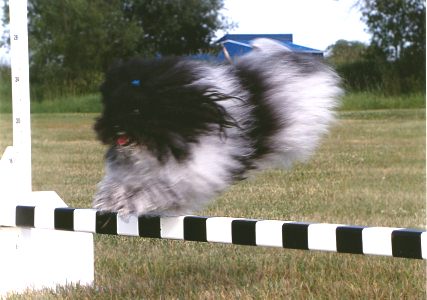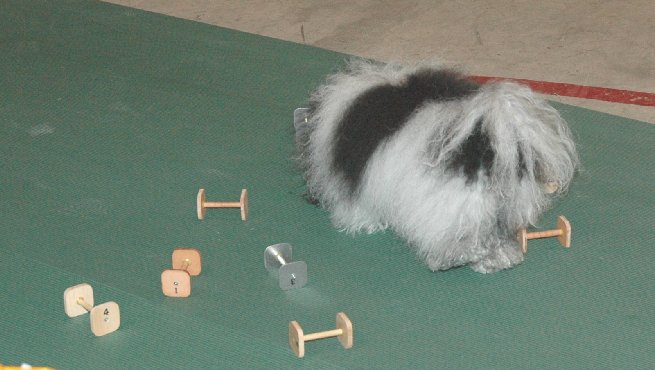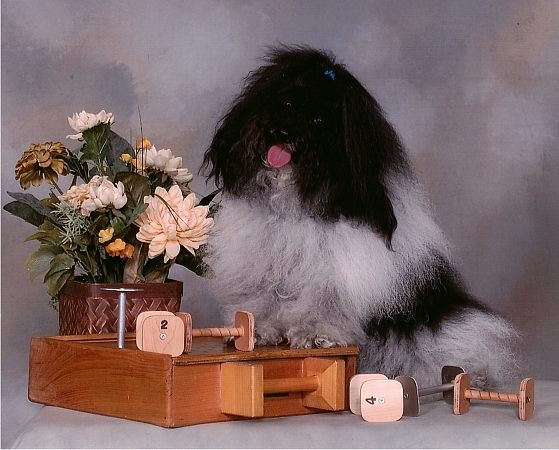 ---